Choosing the Perfect Clever Combo For Your Curls
Choosing the Perfect Clever Combo: As a curly girl, you know full well the journey to loving your hair can be up and down like the waves, round and round like a curl and sometimes even a little bit kinky! Knowing where to start and determining the perfect clever combo and the best combination of products for your unique hair and curl type can be daunting and have you scratching your head and twisting your curls.
What if you discovered a specialised range of curly products has been created with you at the centre of the spiral? Clever Curl products have been designed and created by a group of Australian curl specialists inspired by the Curly Girl Method and are waiting patiently for you and your curls to reach out and fall in love with them.
The twist to these products is the perfect balance of moisture and protein to keep your hair as hydrated and strong as possible, whilst adding bounce, shine and definition to ALL curl types. When these products are combined with the right techniques you become empowered to nurture your curls and create a new relationship with their unique character and display of texture.
Choosing the perfect clever combo is simple! Below is an outline of our Clever Curl products, their unique properties and what hair and curl types they were created for… Let's begin!
Curly Girl Method | Curly Girl Method Australia | Curly Girl Products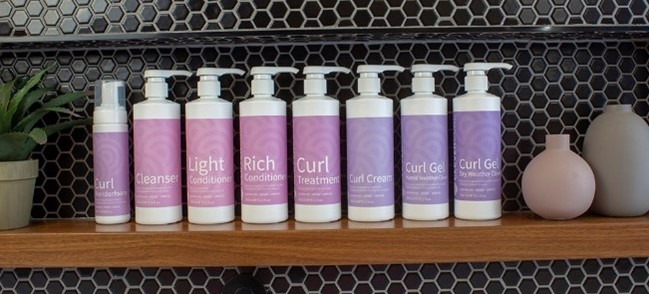 Choosing the Perfect Clever Combo
Why Choosing the Perfect Clever Combo is Important
Supporting your curls needs will allow them to express themselves in their unique and individual way. In order to do that you need to ensure that you have the right products with the right ingredients in the right combination.
At the very least, be sure you have an excellent cleanser devoid of the bad stuff and full of the good stuff, a conditioner that meets the moisture needs of YOUR curls and the right styling product that either holds or sets your curls free.
While your curls reap the amazing benefits that the Clever Curl Products have to offer, you can also feel good knowing that the Clever Curl range is formulated with minimal ingredients, provides exceptional quality, are sulfate and silicone-free, 100% Australian owned and made, certified Cruelty Free, Vegan Friendly and made with love and a reduced carbon footprint.
Clever Curl truly is a curly girl's best friend!
Vegan Friendly Hair Products | Curly Hair Treatment | Curly Hair Products.