CLEVER CURL EDUCATION 2024
Educate.  Collaborate.  Inspire.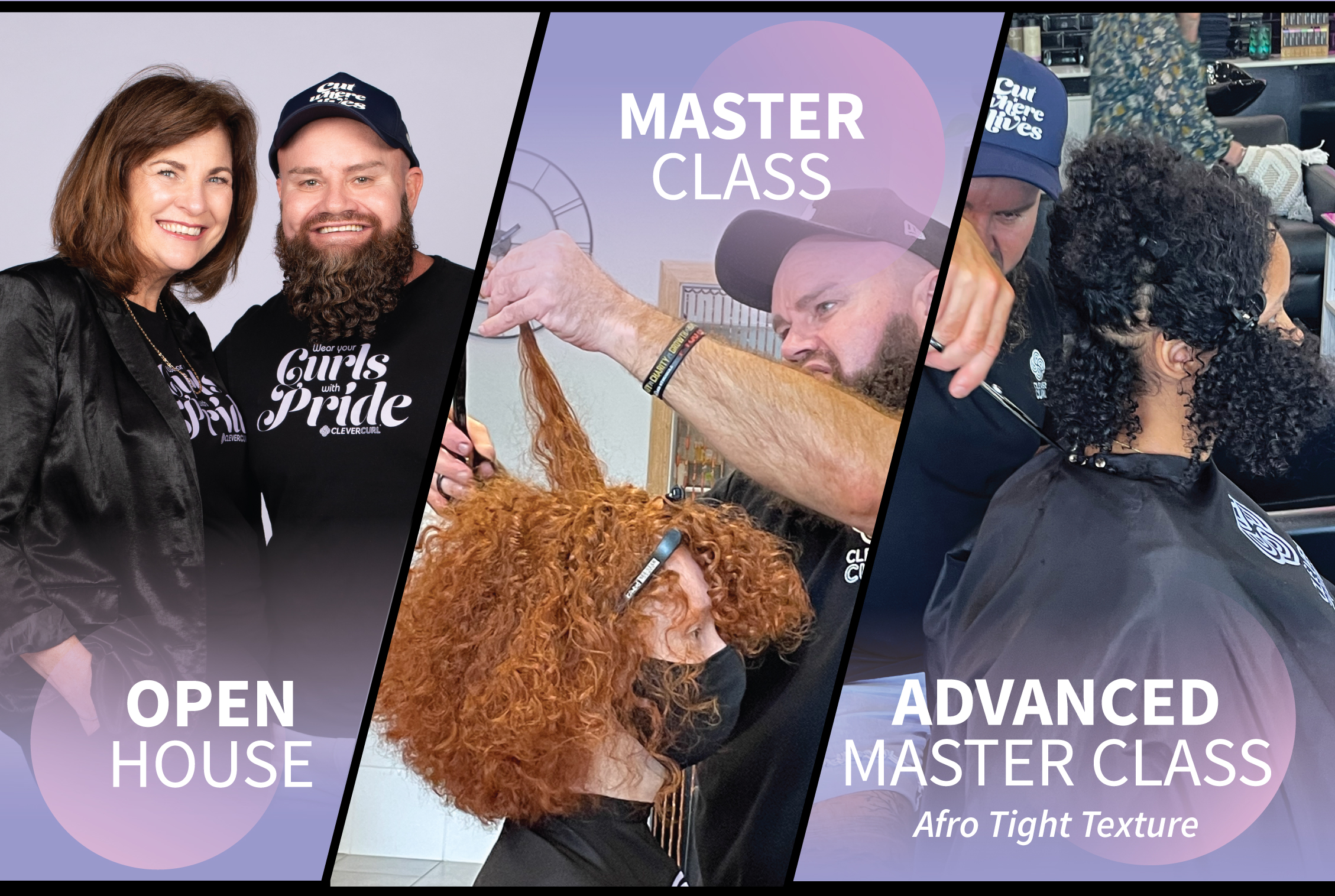 Want to learn about the curly phenomenon sweeping the world?
Want to get ahead of the movement and arm yourself with the skills, knowledge and passion to succeed in this evolving landscape?
Want to gain the skills and confidence to say YES to all hair types and textures in your salon?
We're coming to a place near you to educate,
collaborate and inspire all things curls!
Clever Curl's most expansive Education Program ever is launching in 2024 and we're hitting the road to share curl knowledge, passion and inspiration across Australia and New Zealand.
Don't miss your chance to get ahead of the worldwide movement, towards understanding, embracing and celebrating diversity in natural hair textures.
Knowledge is power, collaboration is key.
In 2024, Clever Curl are offering three levels of Education from introductory to advanced, to help you on your journey into expanding your curl knowledge.
For years the Clever Curl team have been researching, listening and connecting with curlies of all cultures and backgrounds to learn what it takes to deliver authentic, world class curl education, and we're bringing it to you!
Our expert Education Team are coming to a city near you. Spaces are strictly limited so book without delay to secure your spot.
YOUR CLEVER CURL EDUCATORS
Leah  Campbell
With more than 40 years' experience as a Hairdresser, Salon Owner and Wholesaler, Leah brings a broad range of education expertise in supporting professionals across the full industry spectrum.
Leah's specialist approach to bespoke educational content provides the tools needed to implement the latest innovative practices in your salon. Leah is passionate about the evolution of the hairdressing industry and empowering hairdressers with the skills and knowledge to provide the ultimate client experience. Prepare to be inspired and motivated!
David Corry
Lead Educator David has been in the business of hair for more than 25 years. During his time in the industry, Dave has spent time teaching with a London Hairdressing College and has owned his Brisbane based Curl Specialist Salon Marcia Gibsons for over 10 years.
David specialises in textured hair from wavy to coily and has fostered a unique and diverse curl community within his own salon. David's passion for all things curly has resulted in the creation of an inclusive, welcoming space open to all clients. David's passion is to share his skills, knowledge and inspiration to empower you to take charge of your own curl journey.

Curious about the curl movement and want learn more? This class is for you.
Open to Hairdressers of all levels, this 2-hour introductory demo session will give you an insight into the world of textured hair and an understanding of how it can be treated, styled and cared for to enhance and embrace its beautiful, natural form.
You will gain an understanding of the unique nature of curls, and see how the simplicity of the right products and techniques can be applied to bring them to life.
2 Hour demonstration, information and Q&A session from our team of experts, including take home Clever Curl sample pack.
Investment: $29 pp inc. GST
Redeemable on future Clever Curl Education bookings. Refreshments provided.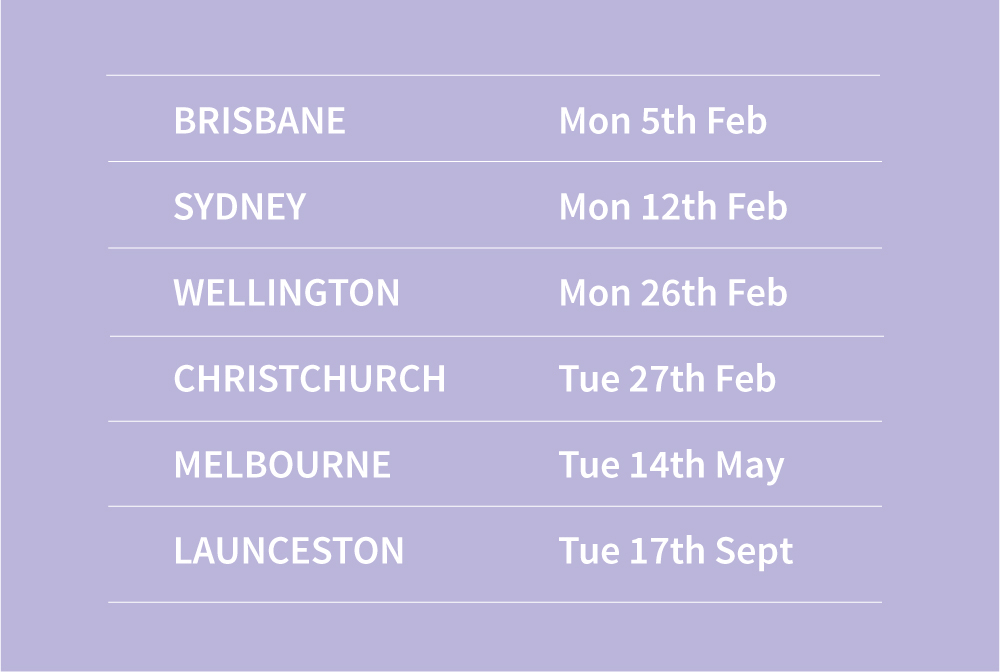 Clever Curl Masterclass is offered to professional Hairdressers and delivers intensive, practical training to provide the in-depth knowledge and skills that curly clients are desperately seeking.
During this 2-day hands-on workshop you will learn about the Clever Curl approach from the theory of curls through to dry cutting techniques, bespoke hydration treatments and styling methods. You will complete a full curl cut, hydration and style service on 3 models.
Clever Curl Masterclass is limited to small, intimate groups and is available to Clever Curl stockists only.

Open to Senior Hairdressers only, not suitable for Junior Hairdressers.
Investment: $1,350 pp inc. GST
Includes lunch and refreshments each day and framed certificate of completion.

This one-day follow up to the Clever Curl Masterclass for professional Hairdressers delves deep into history, cutting, hydration and styling techniques for all types of diverse, tight texture afro curls.
Clever Curl Educator David Corry guides attendees through a multi-faceted approach to cutting, hydrating and styling tight textured afro curls, with each attendee completing a full cleanse, hydration, cut and style on their own model.

This class is available to experienced Curl Specialists and graduates of the Clever Curl Masterclass.
Investment: $595 pp inc. GST
Includes lunch and refreshments and framed certificate of completion.
Hear what our attendees have to say about
Clever Curl Education
For enquiries, please contact us: