Clever Curl Bottle Refills
Did you know you could refill your favourite Clever Curl products?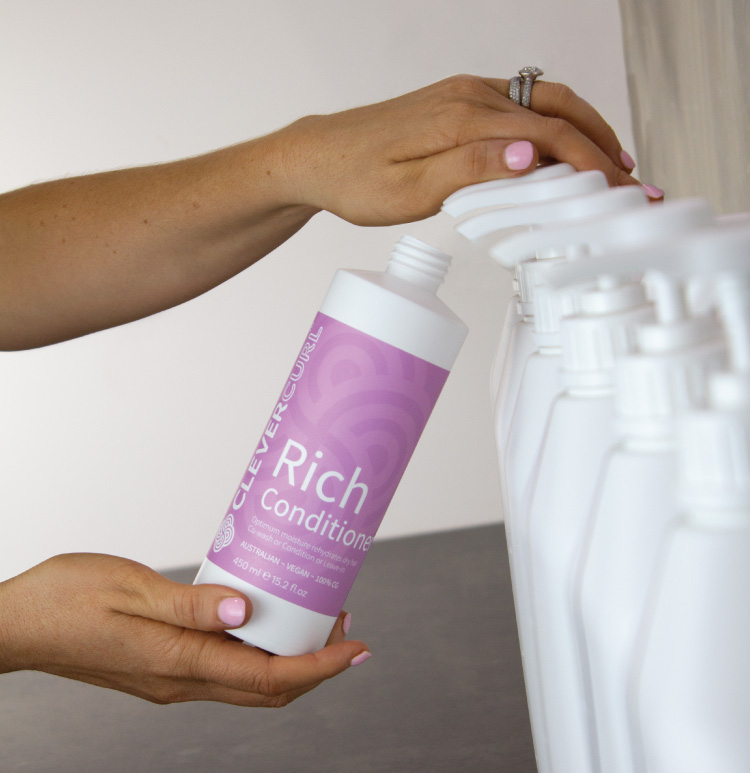 Clever Curl bottles are BPA free and designed to be used many times over.
Clever Curl is part of the Ethical Brand Co range of high performance professional hair care products, brought to you by a passionate group of eco-conscious Australians. The team at Clever Curl are committed to reducing 'single use plastics' and the further impacts of importing plastics from overseas.
As part of our eco-initiatives we have designed the Clever Curl packaging to have the smallest possible impact on the environment and remove the need to dispose of each bottle after use. All Clever Curl bottles are manufactured in Australia from at least 70% recycled plastics and can be easily refilled and re-used over and over. When your Clever Curl bottle is empty, we encourage you to refill it or re-use it for another purpose rather than send it off with your recycling.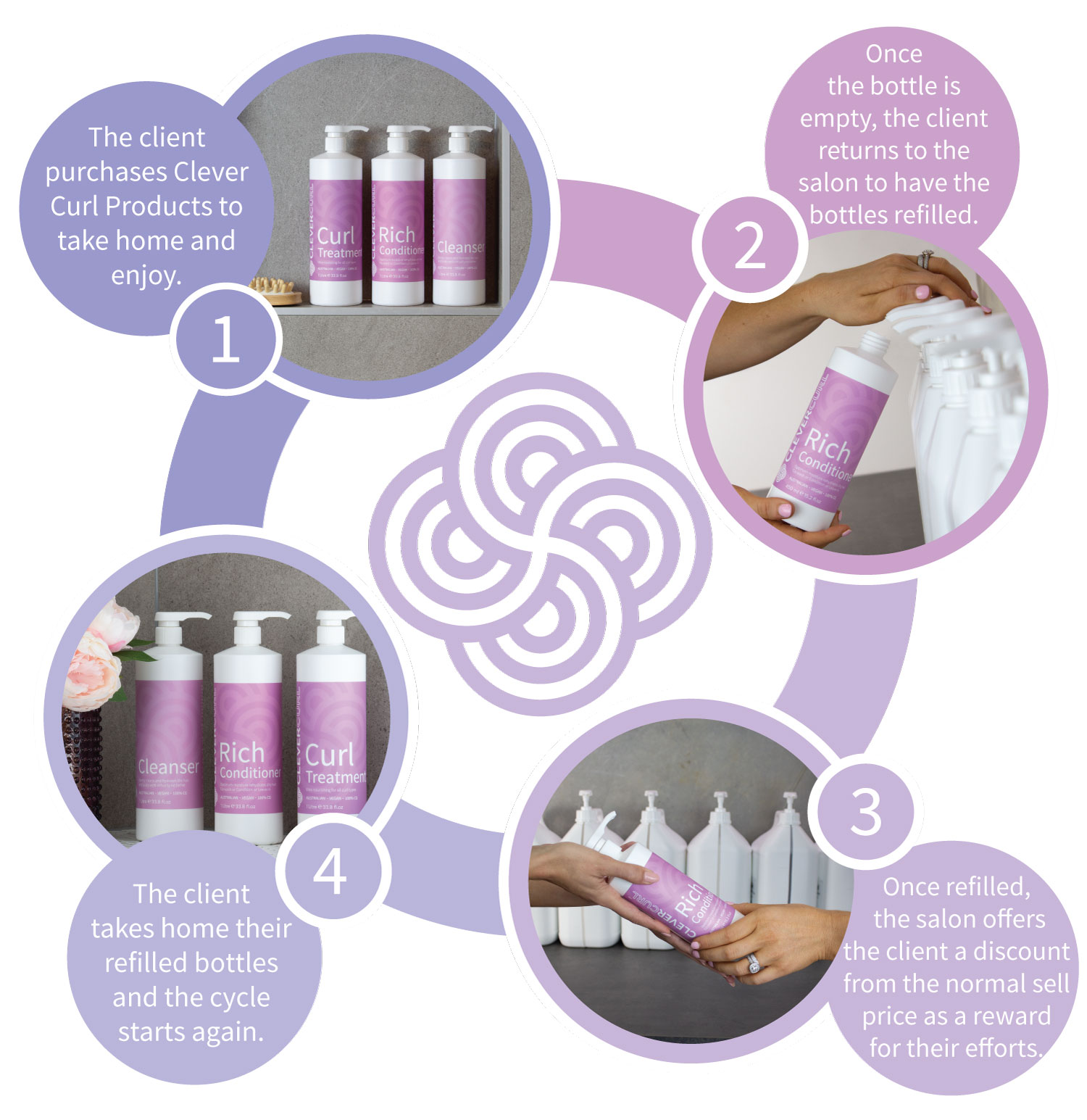 Salons that stock Clever Curl can offer you a refill from their basin bottles or a special refill station. Best of all, most salons will offer a reduced price when you refill your bottles which saves you money while you reduce the impact on the environment.
For a list of salons check our stockists page on our website and ask your nearest stockist if they offer Clever Curl refills and if not why not?
Your conscious decision will make a difference.
ABOUT CLEVER CURL
Created by a group of Australian curl specialists inspired by the Curly Girl Method. The Clever Curl range is a highly specialised line of hair products carefully formulated to enhance and embrace naturally curly hair to hold the personality and individuality of curls.
Clever Curl provides exceptional quality, clever ingredients and is completely dedicated to the care of all curl types in any environment.
Clever Curl is your curl's best friend!
CLEVER CURL HAIR PRODUCTS
All Clever Curl products are formulated with minimal ingredients to ensure that nothing gets in the way of beautiful natural curls.
Delivering moisture and the ability to hold a healthy hydrated curl are paramount functions across the range with the added benefits of Certified Organic Aloe Vera Juice and Rice Water Protein providing the perfect balance of nourishment and strength.
Clever Curl products are Australian Made, Vegan Friendly, Cruelty Free and made without sulfates, silicones or drying alcohols. The entire range of Clever Curl products are 100% CG (curly girl approved).
BUY CLEVER CURL
To purchase Clever Curl products, find your local Clever Curl stockist on our Stockists page, or visit our Official Online Store. Buy the best selling Clever Curl hair products and use zipPay to get your products now and pay later, with Free Shipping available Australia wide. You can also choose to buy Clever Curl products with Afterpay when you contact us at Clever Curl on our toll free number 1300 856 744.