David Corry is one of the most passionate hairdressers we've ever met. Not only for his desire to spread the Curly word but also to make his knowledge readily accessible to everyone.
David and his team at Marcia Gibson's Salon all have celebrated niches within this loved and well-established hub recently re housed and renovated earlier this year in Everton Hills, Brisbane's North side.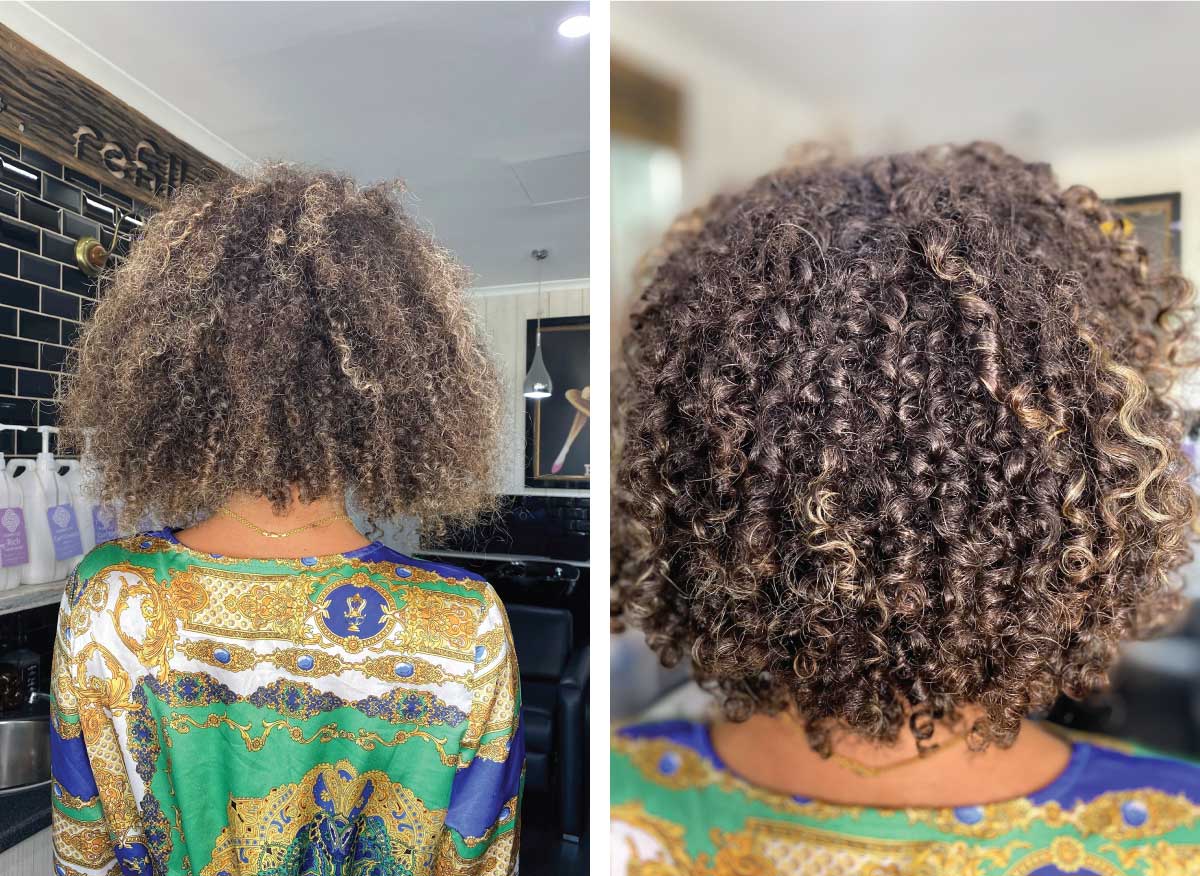 The first thing you'll notice about David is not just his kind approach or the twinkle in his eye. but his rocking, perfectly curled beard! He certainly walks his talk in curl care and those who follow him on social media will be aware of the impressive hair care routines he shares … and marvel at his curl definition!
David makes it clear that these guys love people to people contact; where everyday questions about how to manage hair and which products are best suited to each and every client who walks in the door can be chatted about freely in a fun, relaxed and easy going way.
No one needs to worry that they're not dressed accordingly or feel out of place.
David goes to great lengths to ensure his clientele are comfortable and all know what to expect … a friendly and knowledgeable welcome.
David's well-stocked refill bar housing the entire Clever Curl and EverEscents range are testament to his passion not just for curls but for healthy, sustainable hair care, plus it's a great way to keep the conversation going around home hair care.
Did we mention the coffee machine is always on, and there's a cookie jar too!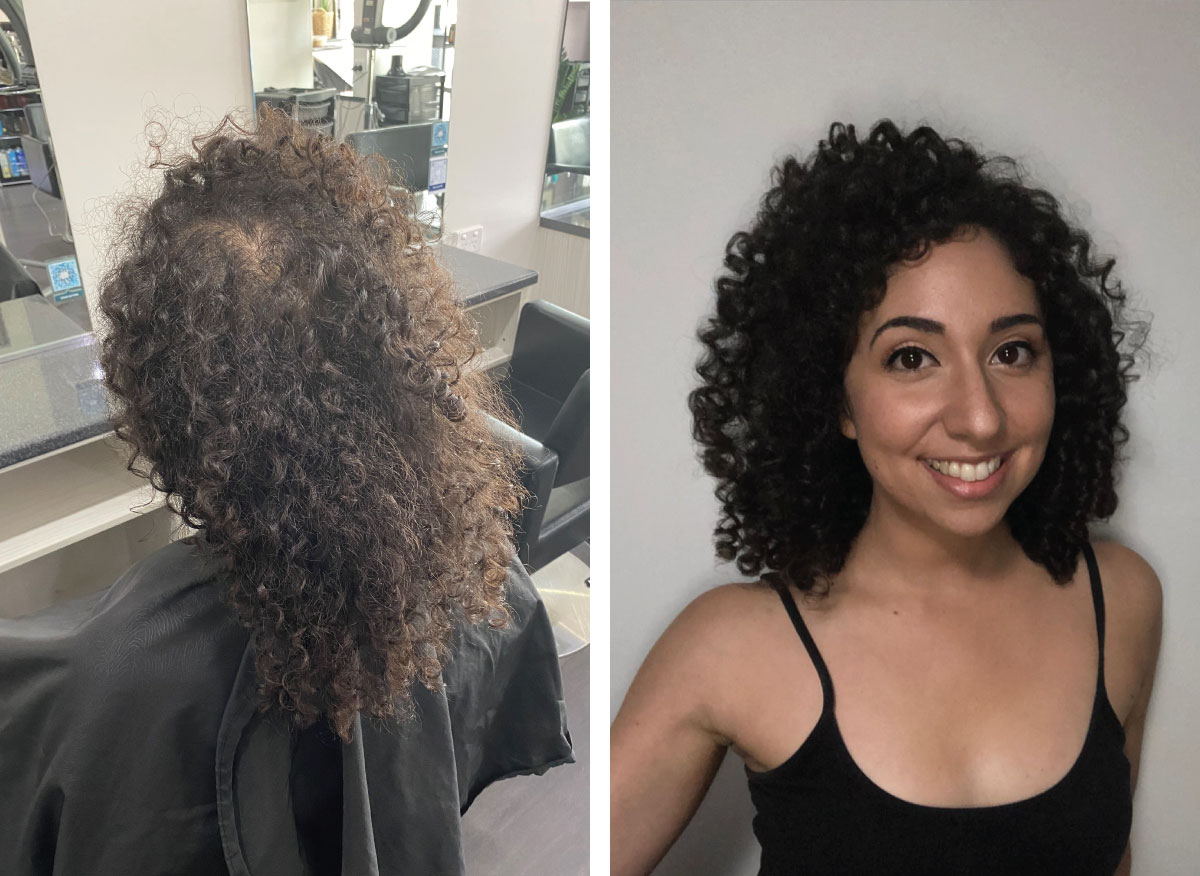 We asked David what he asks his clients to remember most when embarking on their curl journey.
"Gathering information, trial and error and technique are everything. There's definitely a lot of information out there, so it's all about finding the right combination of curl products for you – and perfecting the techniques that let your curls be the best version of themselves."
David encourages his clients to "expect the successes and the failures. It's all part of the journey!"
"It's also important to work with and aim for your natural curl" he adds, "not a forced curl."
Of course, we couldn't let David go without asking him about his favourite go-to curl products?
"The Clever Curl Cleanser for sure! It's the one product I use on all my curl clients. It's always the start of naturally beautiful curls. I've seen it so many times with clients who have started the curl journey, the difference when they change from regular shampoo to washing with the cleanser. Wonderfoam is my favourite leave in product for drying, combined with either of the Clever Curl Gels".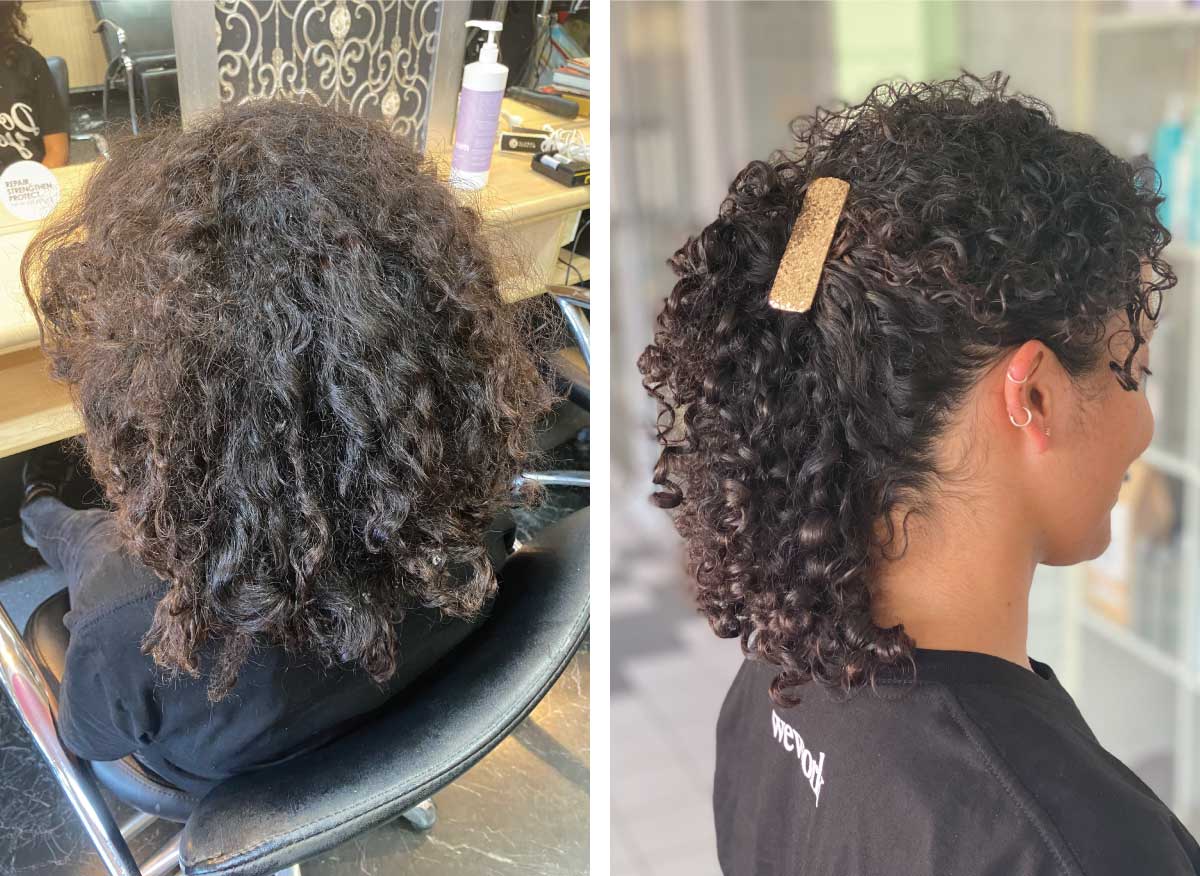 When it comes to technique, David keeps a few up his sleeve which always work well for him. 
"Squish to Condish is my all-time favourite technique and the most effective way to hydrate my curls. I always say to clients if they're in a hurry and only have time to do one hydrating technique then it's definitely Squish to Condish! Lots of water and get a really wet squish going on with your curls!".
David's passion for curls is infectious and his drive to make all his clients feel incredibly welcome, giving them an open environment to learn about and care for their curls is inspiring. So, if you happen to be in Brisbane and are looking for great service, great hair advice, great conversation and great coffee, don't be a stranger! David and the team at Marcia Gibson's would love to see you.
You can find them at 1-5 Queens Road, Everton Hills, Brisbane.
Call (07) 3359 6505 or book an appointment online