Danika Durack Hair and Make Up Artist
Danika, owner of Danika Durack Hair and Make Up Artist has been hairdressing for 14 years in the beautiful town of Albany, WA (about 5 hours south of Perth). She supports her local clientele by only using Curl Friendly, Australian Made products and can't get enough of EverEscents Organic Hair Care and Clever Curl. Danika provides her customers with a one stop shop delivering the whole package with her talented hands and eye for natural beauty.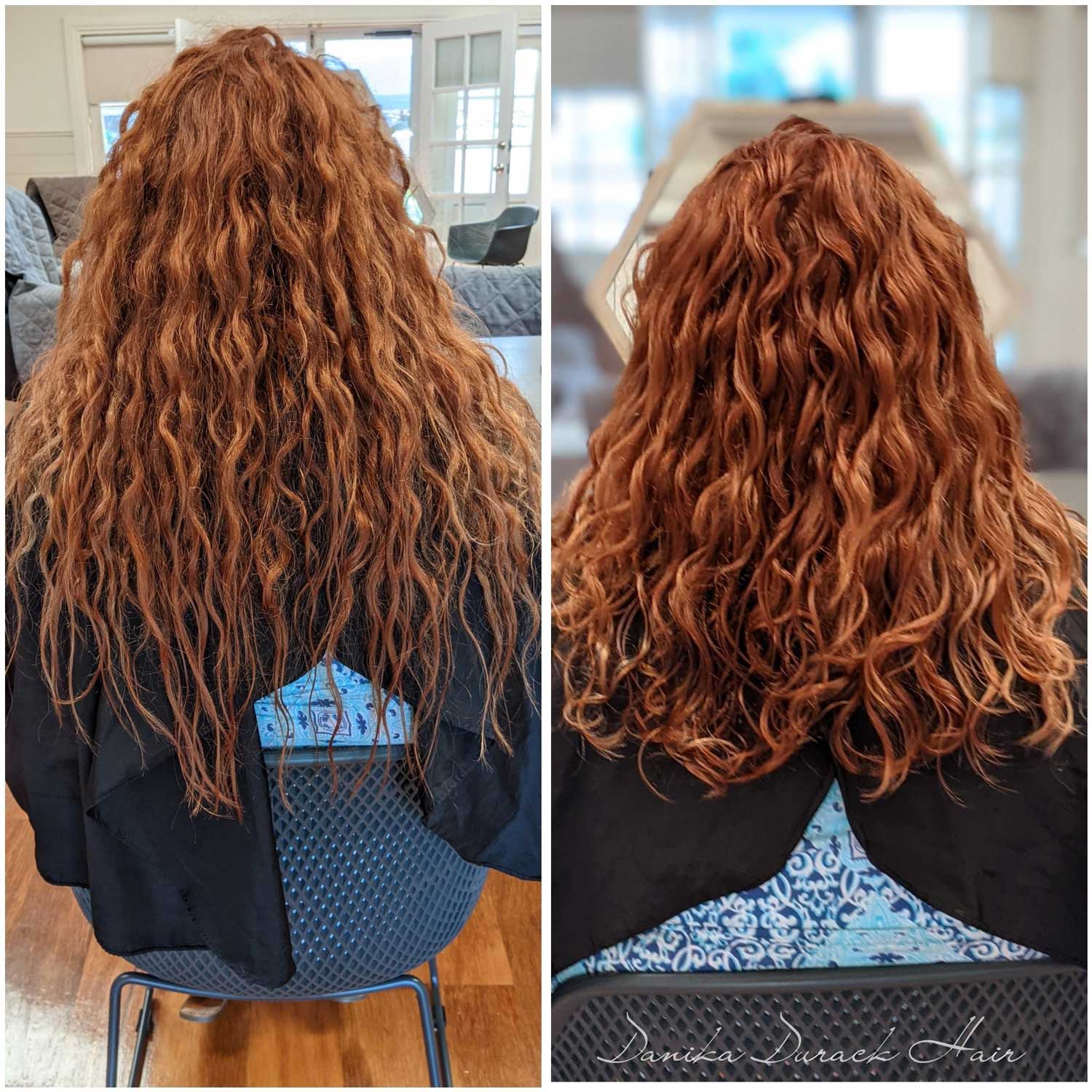 Danika has a wealth of knowledge when it comes to curls. Not only is she a qualified Curl Specialist trained by Lorraine Massey, author of the Curly Girl Handbook, she has also been blessed with naturally curly hair herself, allowing Danika to gain an incredible understanding on how to care for and get the most out of curls. 
Danika understands all too well the daily struggle and limited resources available to encourage and embrace natural waves and curls, making her extremely passionate about celebrating natural hair texture.
Danika likes to remind her clients that when embarking on their curl journey "not to compare results of others and feel defeated in your attempts at the start. Curls become easier with time and hydration." 
We couldn't agree more! 
"Curls love water, they don't need to be loaded with products to look amazing, they just need to be cared for, hydrated and embraced."
One of the key things to focus on when beginning your curl journey is to become familiar with ingredients to avoid in your hair products whilst also avoiding heat tools, this will make a world of difference to the health of your hair.
"You can't cheat condition. Hair that has a lot of heat or chemical damage will take time to recover, but when it does it is so worth it." Danika  says.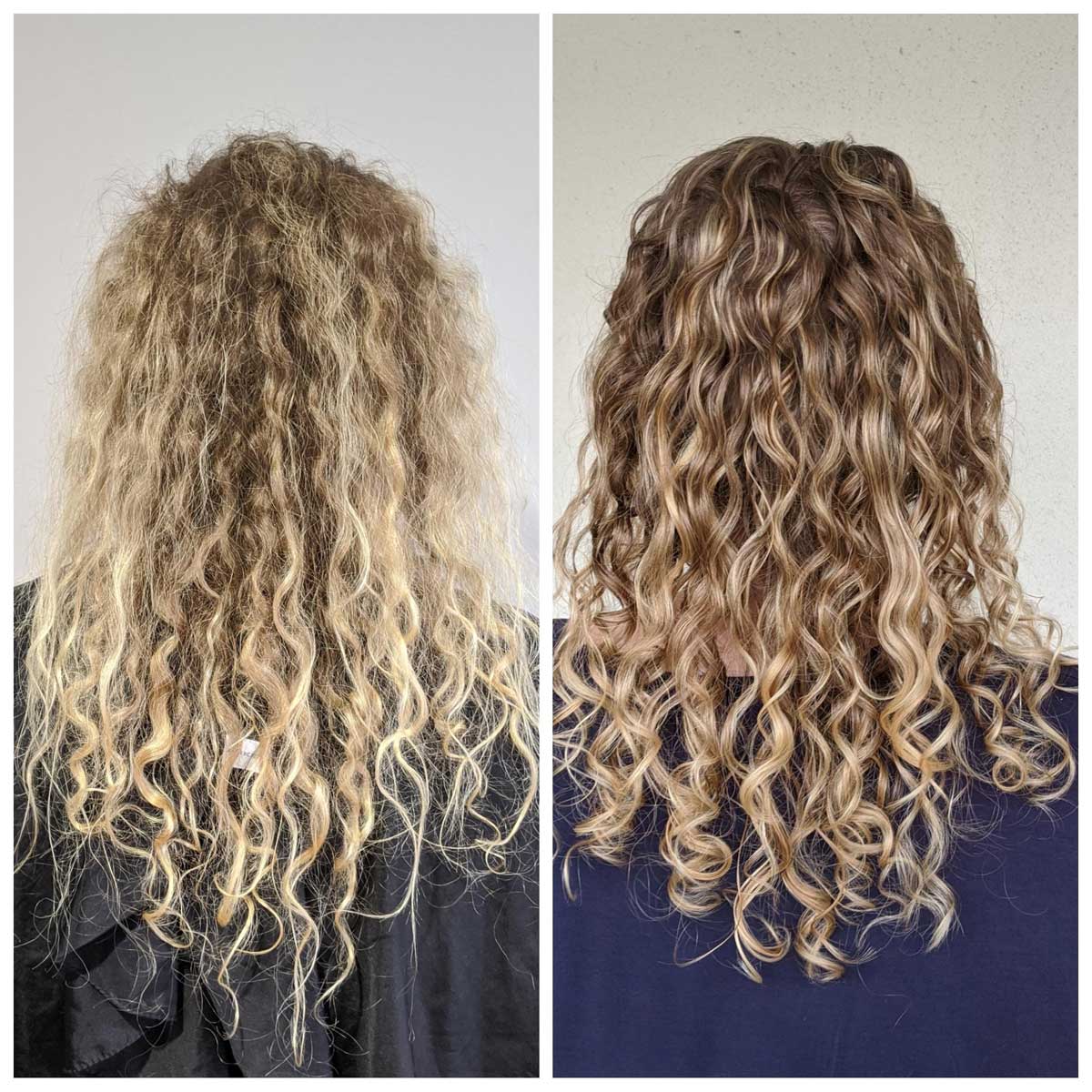 We bet you're all itching to find out what Danika's favourite products are being a curly girl herself, so let's jump right in.
"Clever Curl Gels are an absolute miracle." With two different cleverly formulated Gels we don't blame her!  
Our Humid Weather Clever Gel contains anti-humectant properties which locks moisture in to an already hydrated curl – perfect for a humid climate and for someone who has been following CGM for a while and has already healthy and hydrated curls.
Our Dry Weather Clever Gel contains humectant properties which attracts moisture from the air into the curl. This clever formula is perfect for hair requiring extra hydration (especially swimmers) and for anyone just starting out on their curl journey.
Both gels provide a cast which is easily scrunched out once 100% dry, revealing glorious, bouncy, happy curls.
"Clever Curl's, Light Conditioner co washes well and provides beautiful slip and glide to the hair without weight. It's also great for people with finer hair types" says Danika.
There are many techniques that can be applied to curls it can be a little overwhelming sometimes. Along with many other curlies Danika loves the "squish to condish technique" 
A hot tip from Danika – "If it doesn't stay squelchy then add more water, not more product." 
This saves your product AND hydrates your hair all at once, what a win win!
Among the many questions Danika is often asked there are a couple of reoccurring ones you may be interested in:
How do I get my curls even, some are more curly than others? 
"It's natural to have multiple curl patterns in one head of hair. Have a cut to suit the patterns and focus on the best features. If curls are relaxed due to previous damage, regular shape ups to slowly remove damaged areas while still keeping shape or length can help."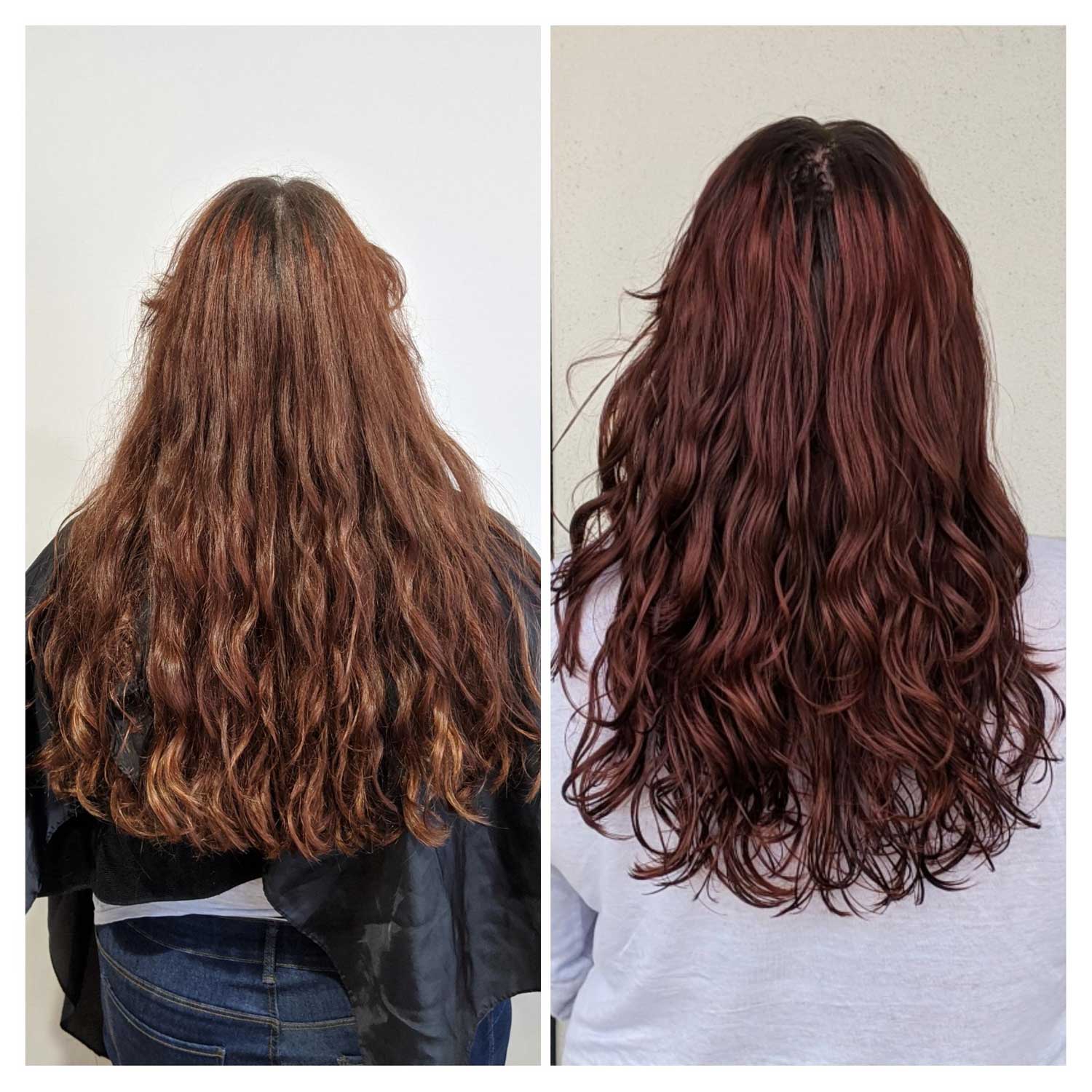 How do you sleep? Buff? Pineapple? 
Danika's simplistic and relaxed response is "I just sleep, I do use a silk pillowcase. Sleep is important" She's not wrong, we could all use some more sleep with our busy, modern lifestyles. So instead of stressing over your hair, get those much needed zzz's in and rock the wild mane in the morning. 💁‍♀️
Danika's passion for embracing the hair you've been blessed with is refreshing, not to mention the added bonus of Danika being an accomplished makeup artist! 
Book your appointment at Danika Durack Hair and Make Up Artist for the full experience –https://www.danikadurack.com/book-now or call 0406 667 854 for more info. 
Did we mention Danika also offers refills for both Clever Curl AND