Anthony Pilgrim is the owner and creative mind behind Curls Curls Curls in Sydney's eclectic Potts Point.
Nestled on the border of Sydney's Famous  Kings Cross red light district, Anthony knew he wanted his shop sign to be neon and it was a mate of his who suggested Curls Curls Curls as a humorous nod to the other after dark activities of the area.
Anthony is a native Sydney sider however dived fully into the world of curls over a decade ago while working in the excitingly diverse Portobello Road and West London area; home of the Notting Hill Carnival and rich in Afro – Caribbean culture. Alongside the local clientele his salon there had curly and textured hair folk traveling across the UK and all the way from Scotland to see him. 
Taking opportunities to train, collaborate and join forces with some of the most exciting London and US stylists at the time, including at Vidal Sassoon Bond Street has added to his enviable CV of mentors and collaborators, creating innovative and exciting styling work across the stage in London Fashion Week and even styling for a Kylie Minogue shoot on her UK tour.
Curls Curl Curls was born shortly after landing back in Sydney after his 17-year London stint naturally came to a close and a series of seemingly chance occurrences landed him where he is now.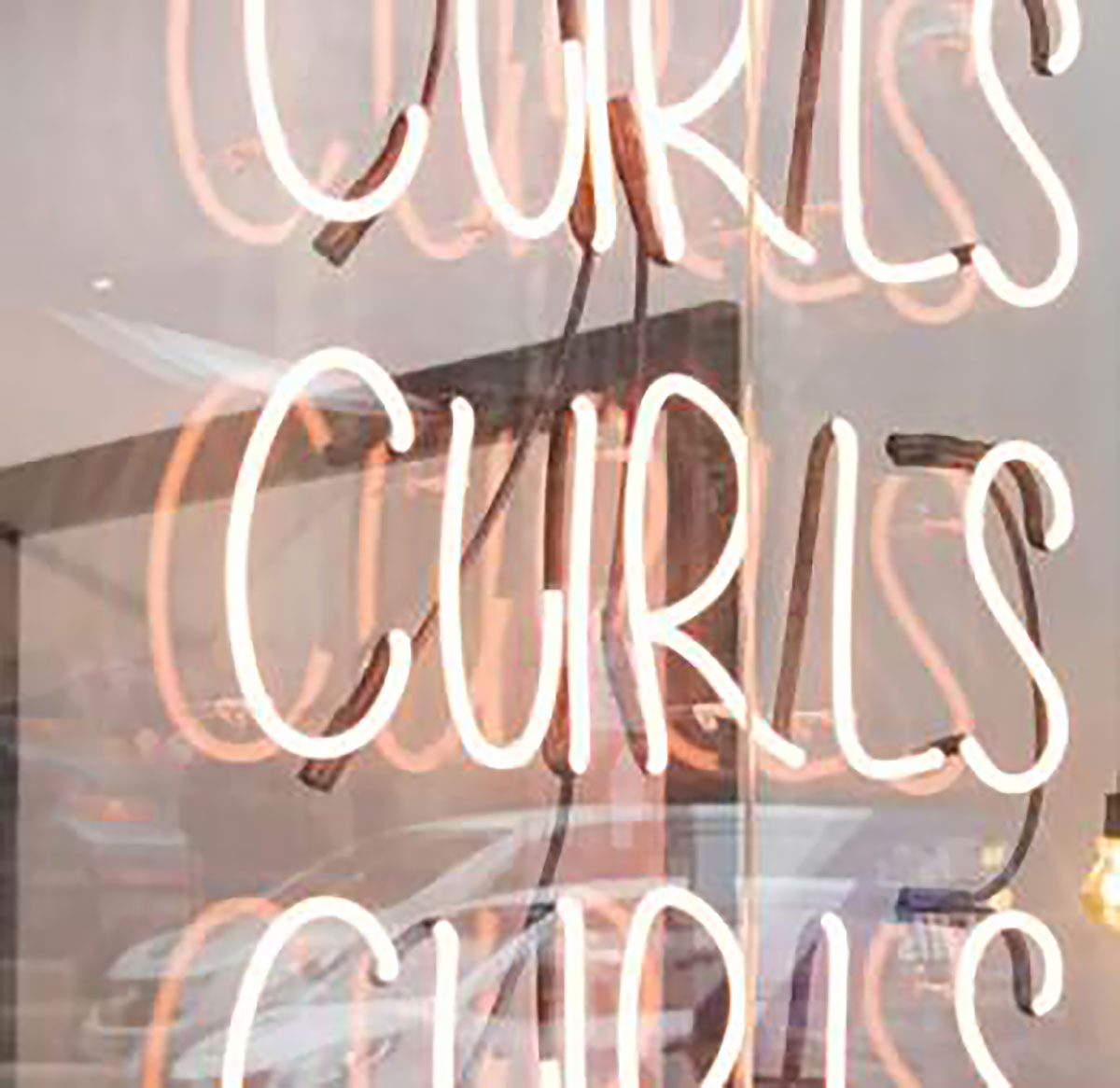 Anthony is passionate about all areas of hairdressing and styling and is the master of curls. His background is testament to the range of ethnicities and styling trends he  is experienced in, and he draws on his history of many influences to create the exciting venue Curls Curls Curls is today.
So, we asked Anthony his advice on some important  things to remember when is embarking on your  curl journey?
"In the beginning there is a lot to take in. You will quite likely be outside your comfort zone and depending on where the condition your hair is at,will determine how far into this journey you begin".
Anthony reminds us that the journey to great curls is different for everyone.
"Your hair and curl need to have healthy both condition and structure, if not, the journey can take a bit longer. It's good to note that for each person and their curls, the journey will be different. What's good for one is not necessarily good for the other, so there isn't just one method, there are many!"
Anthony also asks his clients to take their time and trial, tweak and repeat until they find the right routine, products and techniques for them.
"Each person needs time and patience to find their correct product, method, and procedure. Once they find this, it becomes like second nature, less time consuming and delicate. It's all about learning certain rules… and then you can break them and even come up with your own."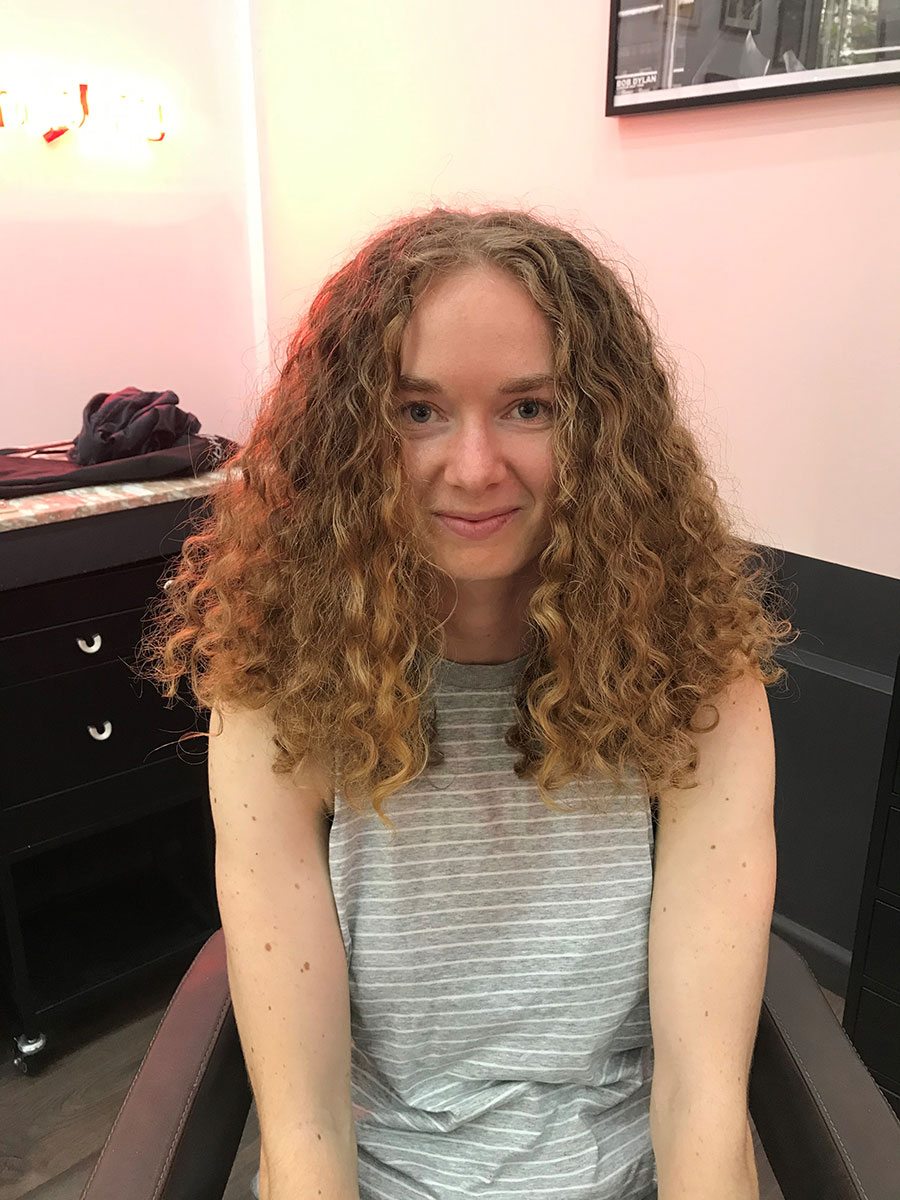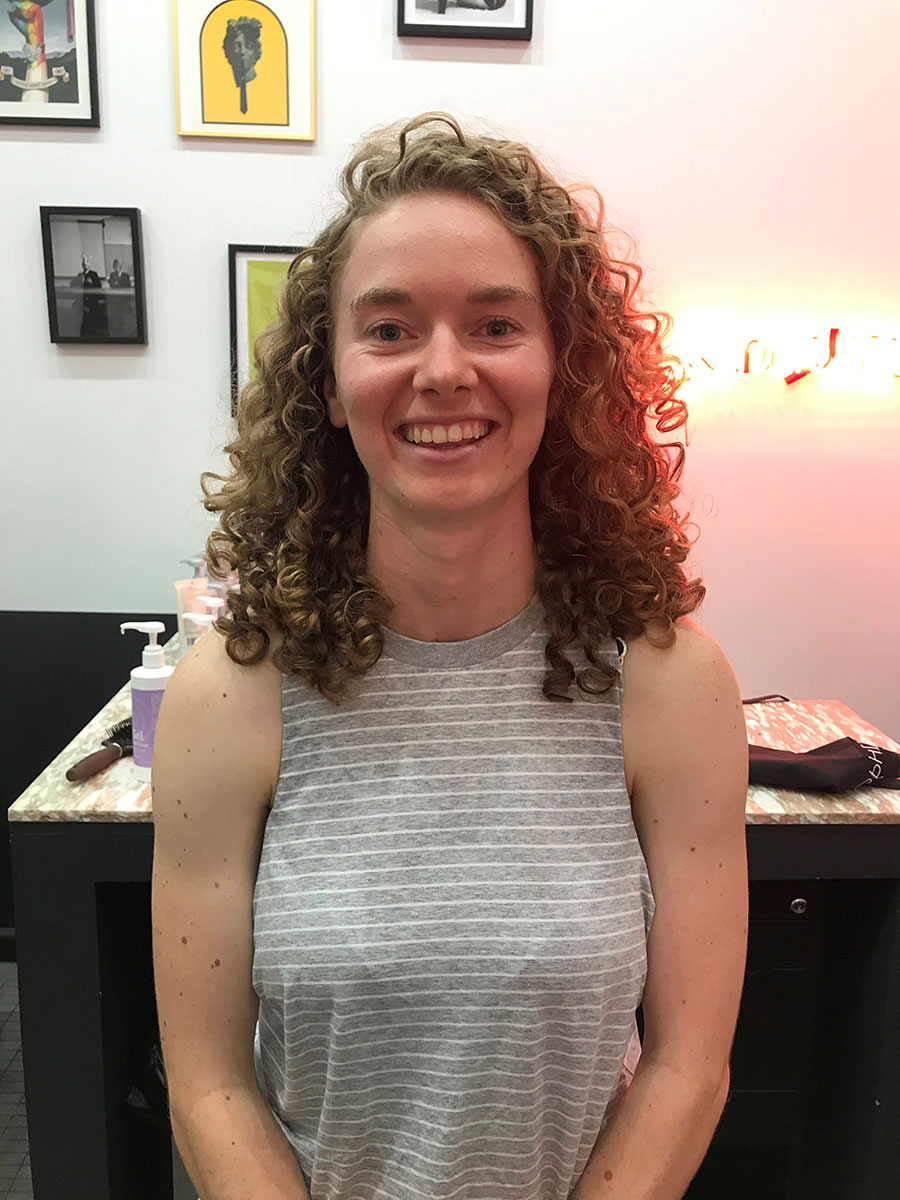 Of course we had to ask Anthony about his favourite Curly Products right?
"I'm really into the entire Clever Curl Range; it covers all hair types as there are always one or more products inthe range that will work well together. The fact that they are CG approved and 100% vegan is also a massive plus."
Anthony also had some wise words of advice when it comes to technique.
"I often suggest applying most of your products while in the shower, applying products to completely drenched hair.I would comb the hair after washing with conditioner, firstly with a wide tooth comb or tangle teaser and finish with a fine-tooth comb.
Also flipping your hair around whilst your hair is drying, either with a diffuser or air drying as this will give better volume…  not touching while you do this!!"
We love Anthony's stunning work, fun creative flair and attention to detail! 
If you'd love to check out more of Anthony's cutting edge curl work you can find him on Instagram @curlscurlscurlshair