Hands up if you've ever felt personally victimized by your own curls?? Well you're definitely not alone. One of the best things a curly can possibly do is reach out to a curl specialist for guidance and education on how to overcome these intense feelings and crazy curl days.
Clifton Hill, VIC is home to a very skilled team of Curl Gurus who are eager to take you on your curl journey. SO haircutters Owner Phillip Calcagno is the genius behind the popular salon and has made his mark among the curly community in Melbourne.
Guests of the buzzing salon can expect to experience an inviting, boutique style environment with stylists that are committed to helping their clients to discover their true hair potential and personal style.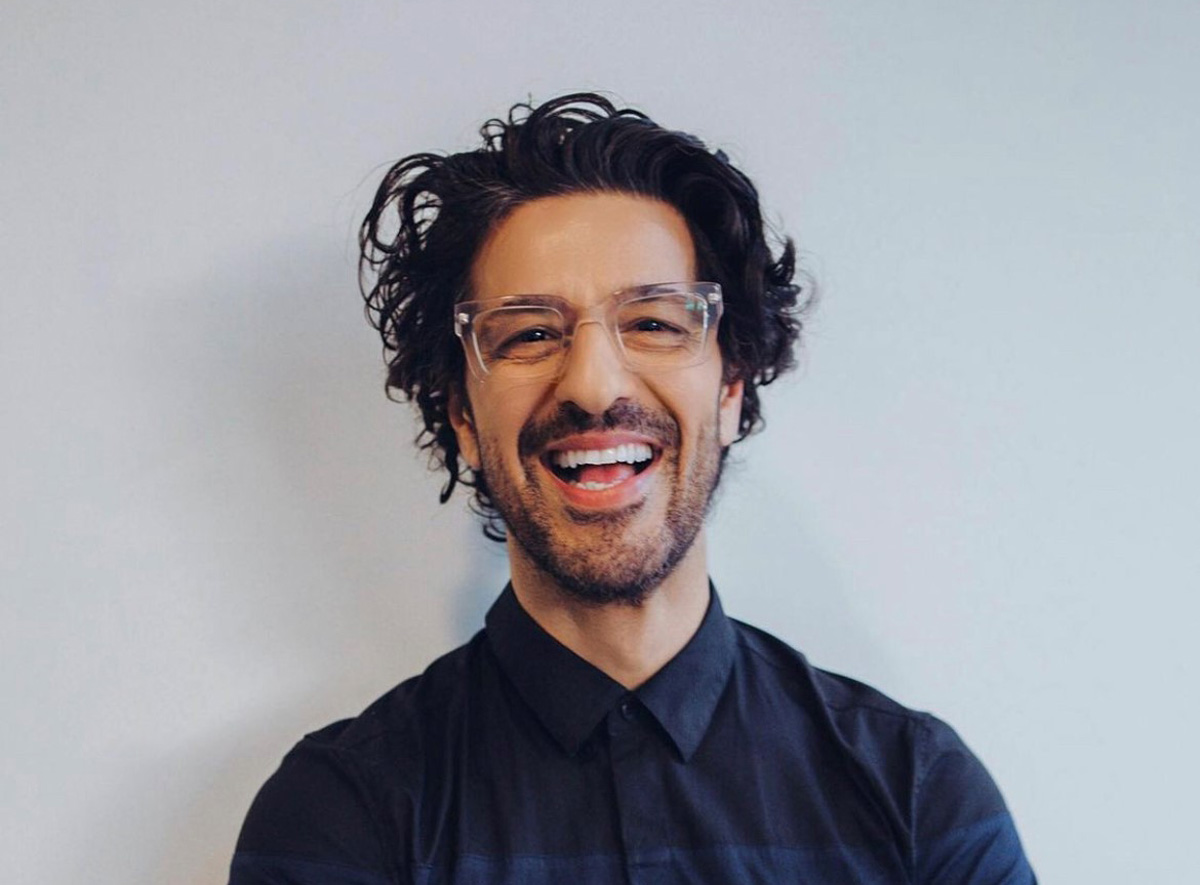 "I have a lot of what I call first timers on their curl journey come into the salon and sit in my chair. Embarking on a curl journey can go many ways for a guest, so l feel it's very important not to overload them with too much information at the beginning" said Phillip.
"I think it's one of the most exciting times you could have with your hair"
"I think it's one of the most exciting times you could have with your hair, and as a Curl Specialist l am having an absolutely amazing time. So many rich and diverse curly girls and guys from nations far and wide make up this curly community, it's truly a blessing" Phillip shares.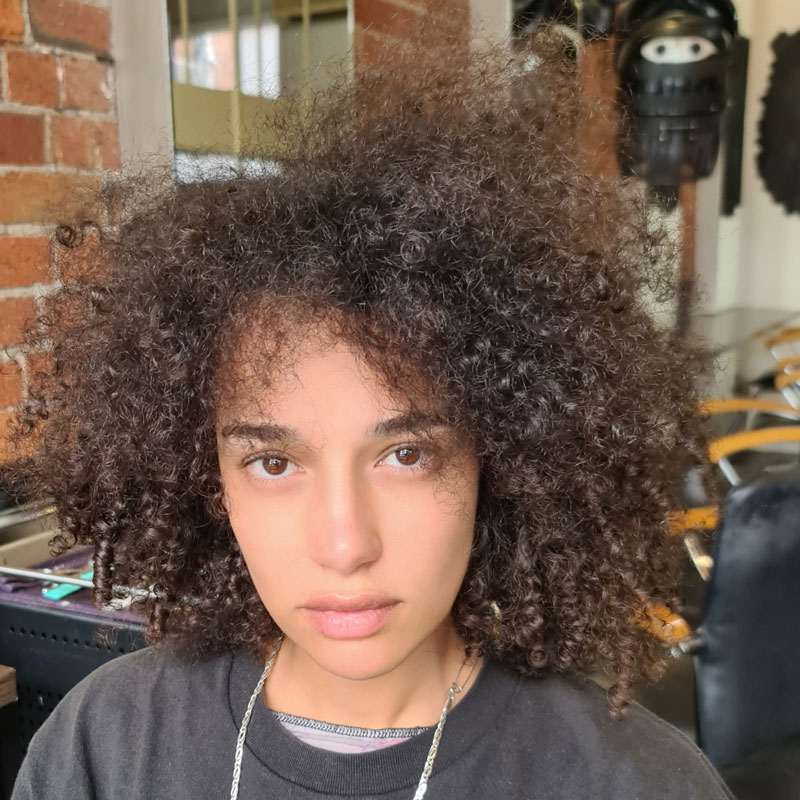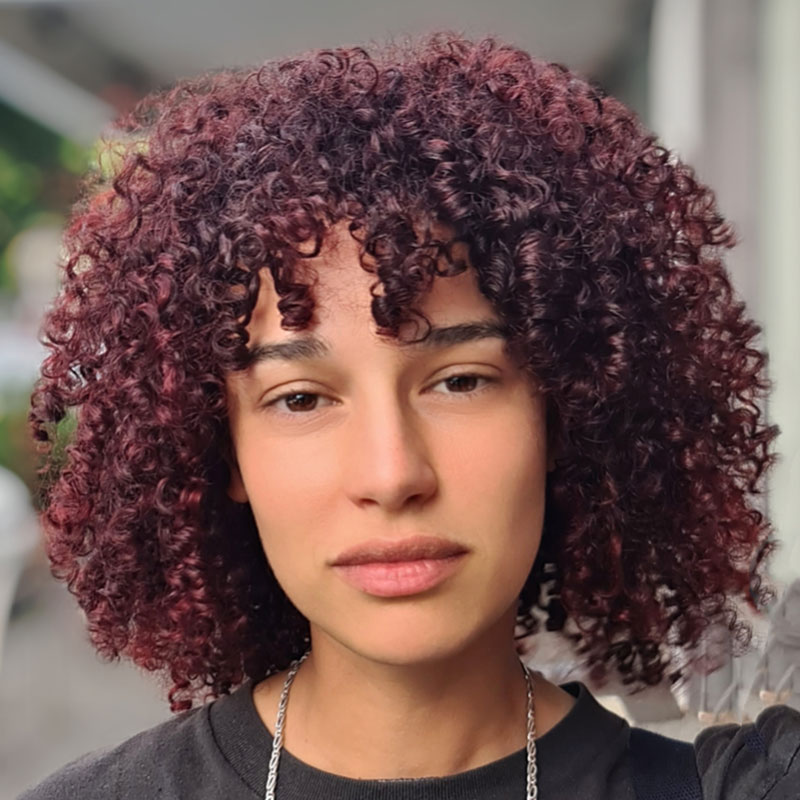 Phillip's clientele covers the full spectrum of curl knowledge and experience.
"Generally speaking, there are those that have absolutely no idea and have never investigated what to do with their own hair. They've previously worn it blown out or styled with hot tools. Then there are those guests that have done so much research that they are overwhelmed and quite frankly more confused than when they first started researching."
Phillip always asks one key question of each of his guests:
"What are their expectations for their visit? Do they have any ideas as to how they would like their hair to look and feel?"
Phillip also asks his guests to complete a detailed online questionnaire prior to their visit where they can include pictures of their current hair and pictures of their dream hair goals.
"Embarking on your curl journey can be both overwhelming and exciting. Whether you are a first-timer or experienced with your curls, the journey is a collaboration and an exploration of what can be achieved."
The key information Phillip establishes with his first-time clients when embarking on their curl journey is what products they are currently using, and what is the routine they are following.
"There is still a lot of confusion about what products to use in curly hair and when to use them. Especially when it comes to products that are sulphate free, or include ingredients such as sulphates, oils, silicones etc. Like most things, fashion evolves and so does the way we do things to get results. So, understanding the guest's needs, expectations, and lifestyle all contribute to an achievable outcome for beautiful curls."
Phillip believes it's important to find a stylist that listens to you and understands your needs.
"Embarking on your curl journey can be both overwhelming and exciting. Whether you are a first-timer or experienced with your curls, the journey is a collaboration and an exploration of what can be achieved."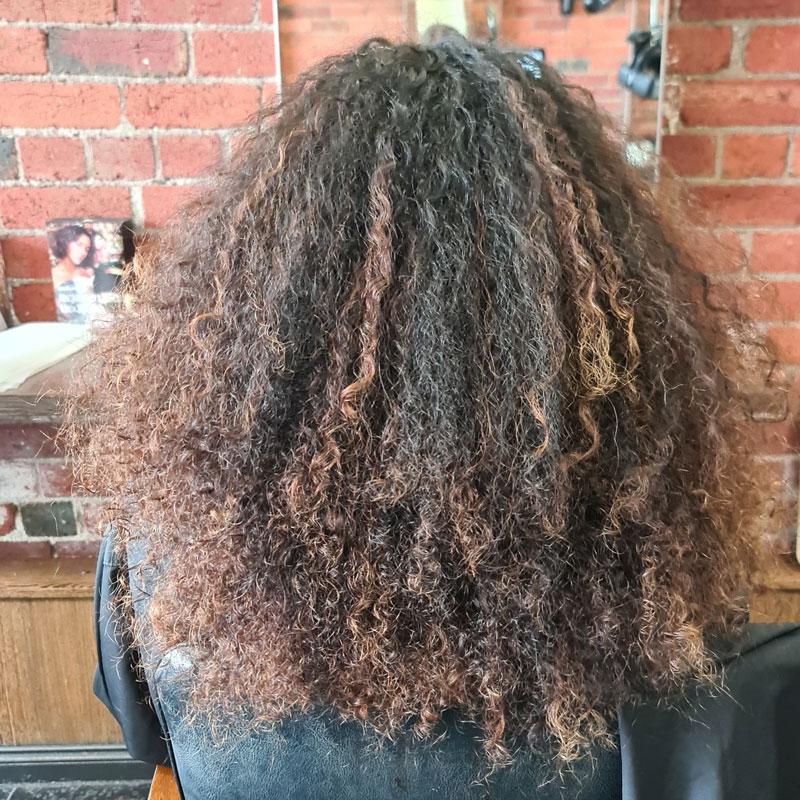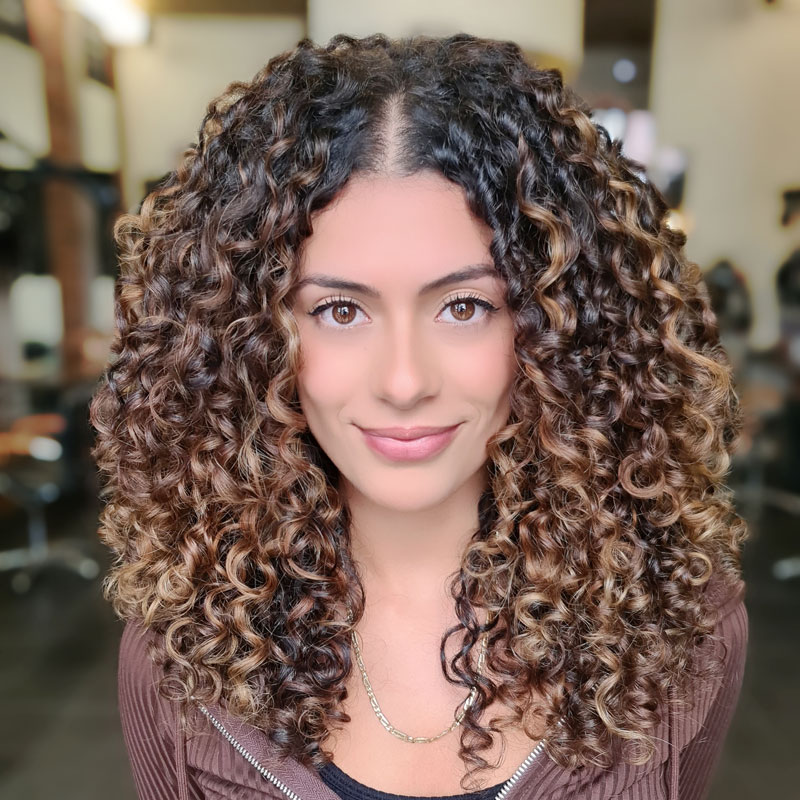 Working with many diverse curl types and textures, we of course had to ask Phillip what his favorite Clever Curl product is!
"My absolute favorite product in the Clever Curl range is the Dry Weather Clever Gel. I use this product with just about every single curly guest. It's so versatile!
I've played around with this product a lot now and there's not much it can't do. The Dry Weather Clever Gel has a fantastic cast and I never feel it stays crunchy in the hair. I've used the product in small amounts and large on guests."
Another favorite of Phillip's is Clever Curl Wonderfoam. 
"This has been a pleasant little surprise as I've used this product in a lot of my highly textured guests and I am getting amazing results with great definition and hydration."
Knowledge about the products you use in the salon and being confident explaining their benefits to clients is an integral part of being a curl specialist, something that comes naturally to Phillip.
"Some of my favorite techniques are based around lifestyle changes for my guests. As my guests are returning to work and have less time to spend on their hair, we are coming up with faster ways to style their curls at home.
Currently I am experimenting with mixing the Clever Curl Curl Cream and Dry Weather Gel together in one bottle. I do a ratio of 2 parts Gel to 1 part Curl Cream.
This cuts down some of the application time. So, whether I use a Denman brush, Curl brush, fingers or comb, l get a nice and soft lived in curl." 
Phillip also shared that he often uses our sister brand to layer over the curls for extra hold. The Eco Stye Project Firm Hold Hairspray will ensure that cast is nice and strong while also speeding up the drying time.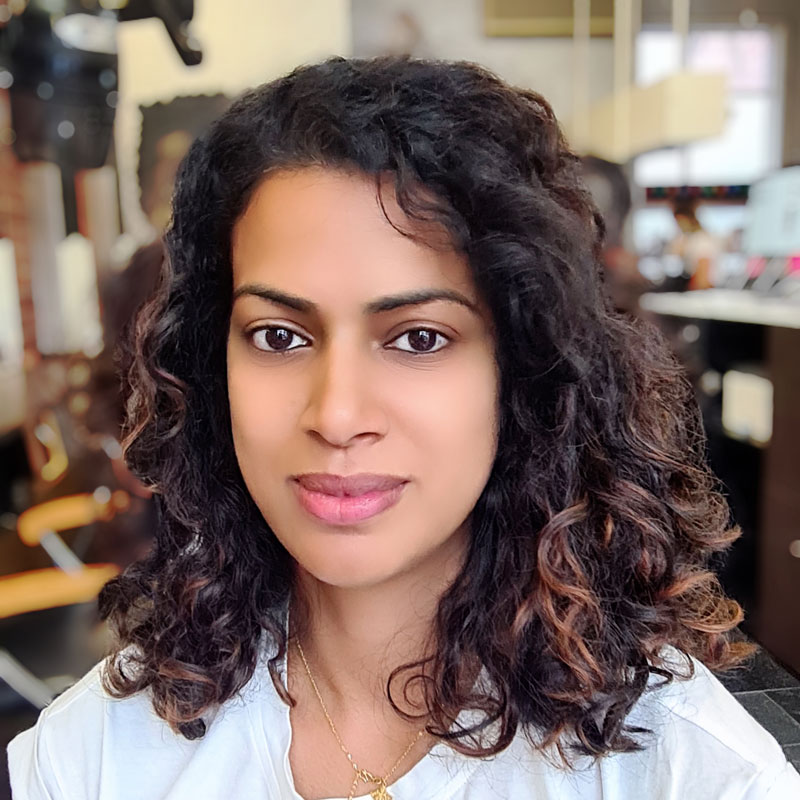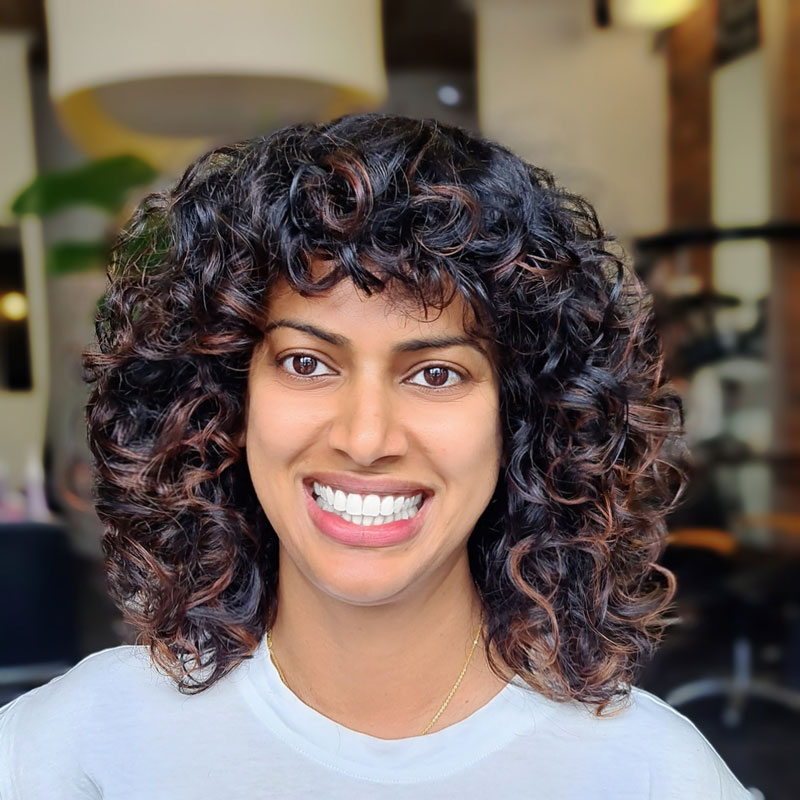 We asked Phillip to share some of the most common questions he is asked about curls. Here's what he had to say:
"It's definitely around frizz. My guest's lifestyles are ever changing and the fashion around curls is evolving. It's also important to note that frizz or 'tizz' as l like to call it these days can be as beautiful as highly defined curls.
When it comes to tizz, 9 times out of 10 it comes down to hydration i.e. how thirsty the hair is or the type of styling products used. I can't overstate the importance of well hydrated curls by way of treatments on a regular basis. I've also have found that some clients have hair over-loaded with protein which can lead to low elasticity and frizzyness.
I am also experiencing the opposite to frizz when guests come to my salon, this is an overload of moisture. Using too many creams, butters or oils that are not thoroughly rinsed out of the hair, leading to over- loading of the hair, weighing it down and making it feel greasy and lifeless. An easy fix to eliminate excessive product buildup is to use a protein-based cleanser that helps to balance out hydration overload."
Phillip's passion for curls and deep knowledge of products and ingredients shines through each of his clients as they walk away feeling more confident in themselves,  their hair, and their own, unique style. 
If you're a curly looking to embrace your natural texture and educate yourself further on the curly world in Melbourne, be sure to book an appointment with Phillip!
Visit https://www.australianhairdresser.com.au/
or http://sohaircutters.com.au/
or call 03 9482 6322 for more info.