With honest, gender-neutral heart notes of pink sea-salt resting in a base of forest pine, the new Clever Curl One range is designed for everyone. 
Expression of one's truth, regardless of what others believe. Clever Curl One dares you to celebrate the true meaning of individuality, unity and freedom to be.   
Here at Clever Curl we believe that individuality is the capacity to express one's true, unique nature in action and in thought. We are inspired and motivated everyday by our brave, unique and diverse range of customers, so we created this ONE for you.
Clever Curl One is a Limited-Edition duo pack that includes a 450ml Clever Curl One Cleanser, and a 450ml Clever Curl One Conditioner. Clever Curl One is safe for coloured hair and of course, is Cruelty Free and Vegan Friendly.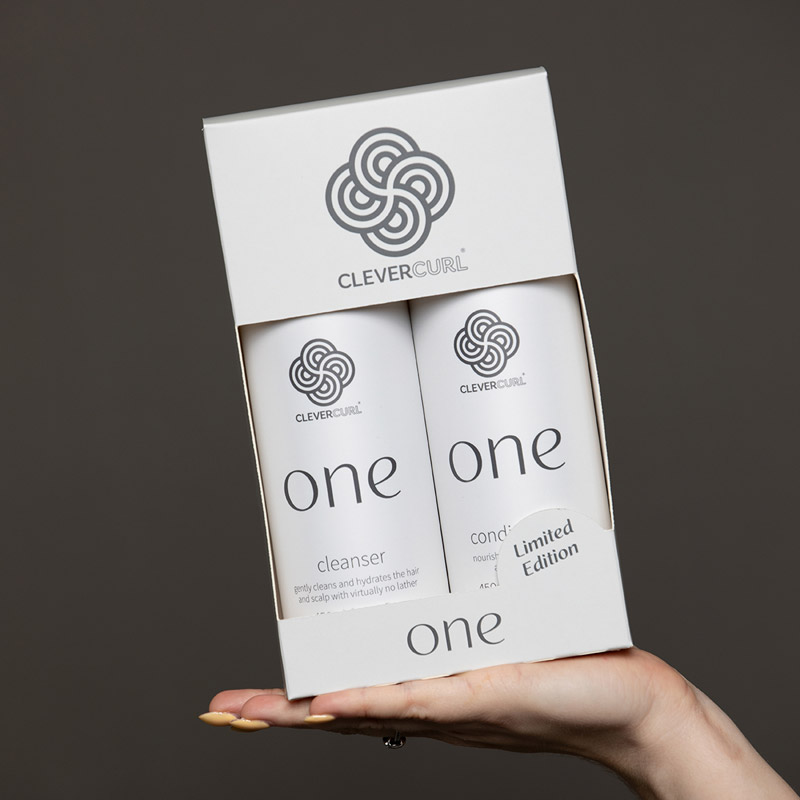 So, what's the difference between Clever Curl One and Original?
Clever Curl One is the same trusted formula you know and love with a fresh new gender-neutral scent. 
The Clever Curl One Cleanser is the same formulas as our original best-selling, no poo cleanser designed to gently clean the hair and scalp while hydrating with virtually no lather. 
With no-lather cleansers, it is important to always cleanse twice massaging your scalp thoroughly with tension in your fingertips. The first cleanse removes dirt, oils and other build up, while the second cleans the scalp effectively and alleviates potential concerns such as product build up or an itchy / dry scalp. 
The Clever Curl One Conditioner is actually the same formula as our original Rich Conditioner. The CC One Conditioner is designed to be used by everyone, meaning that those with finer hair types can use this product in smaller amounts and those with thirstier hair types can use this to rehydrate coarse, dry hair. This conditioner can also be used as a leave in product when applied to mid-lengths and ends.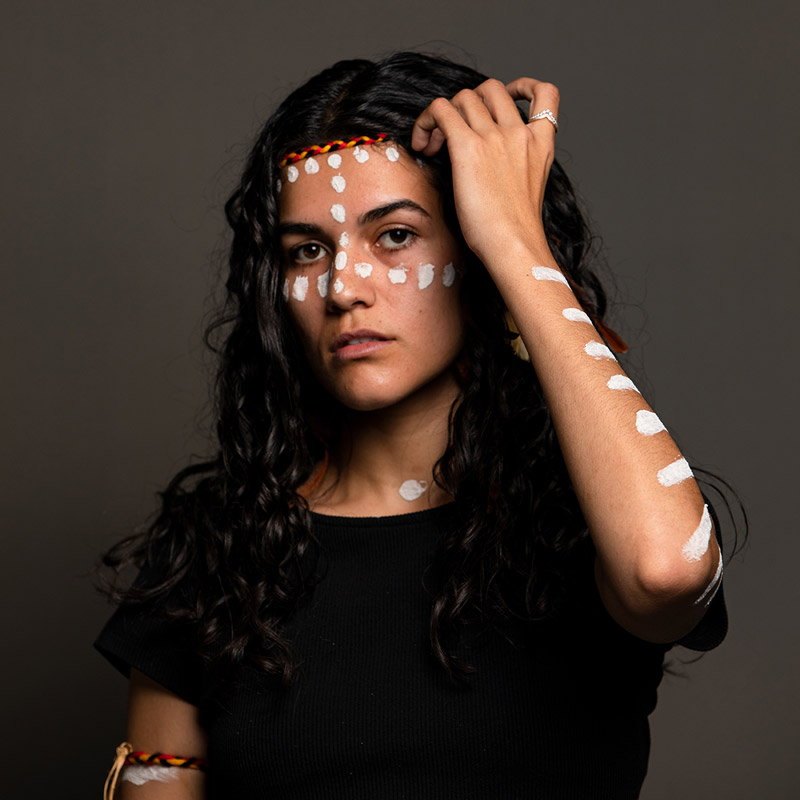 When Clever Curl was first launched almost three years ago, our Product Development Team were inspired by the fierce movement of the 'Curly Girls'. 
Curly hair was being acknowledged, respected and talked about more. There was a thirst for curly hair education and the acronym for the movement became CG or CGM – Curly Girl / Curly Girl Method. 
Fast forward years later and the evolution of CG or CGM has developed into a change, much bigger than just the Curly Girls. Curly hair is now recognised as a force to be reckoned with. It is a form of identity, a passion and a way to open your heart and mind to something much bigger than any of us.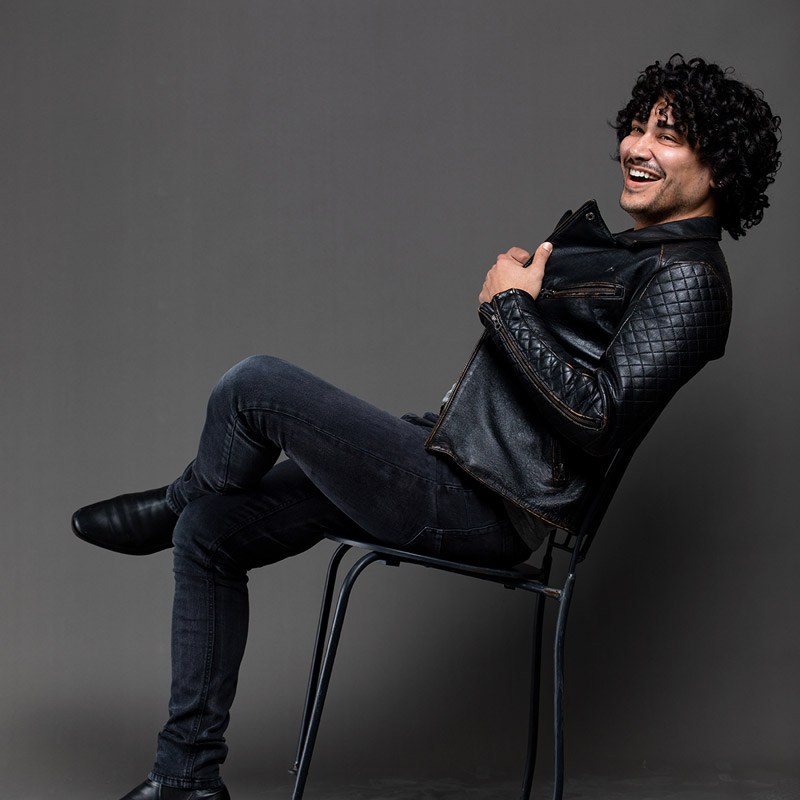 Hairdressers have taken up the challenge and are now embracing and practicing caring for curls of all textures, eager to say YES to any client that walks through their door. The more education and understanding we have of our loyal customers and stockists, the more we want to be able to offer. 
Clever Curl One is a reflection of the gap in the curly community, and this is our way of closing it.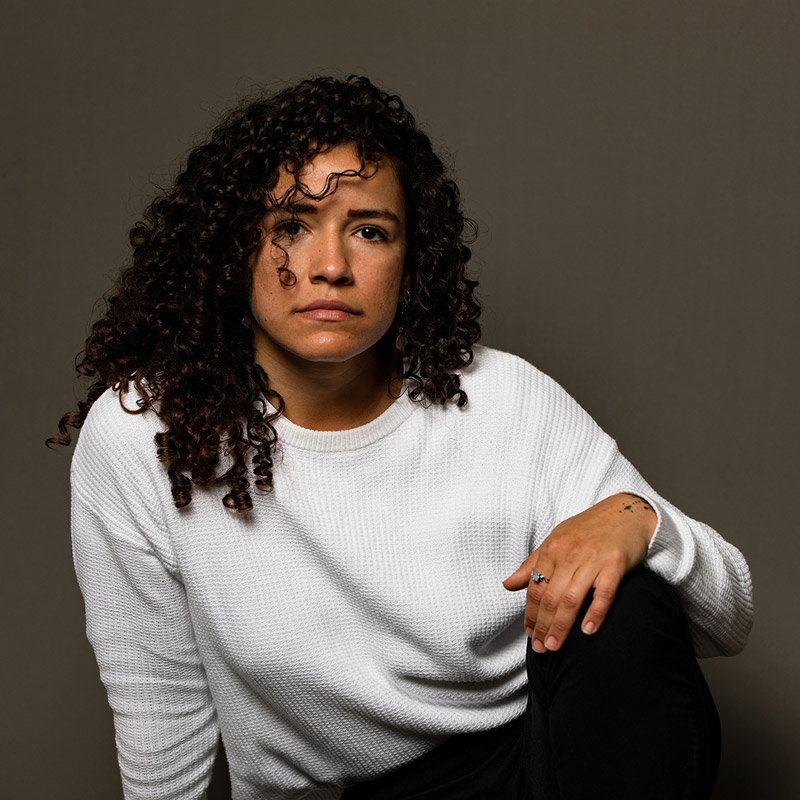 Who is Clever Curl One for?
The answer to this question is simple. EveryONE. 
Regardless of identity, gender, sex, or curl type, Clever Curl One has been designed to fit into the life and routine of anyone with textured hair, allowing them to feel confident, comfortable and able to express their true self.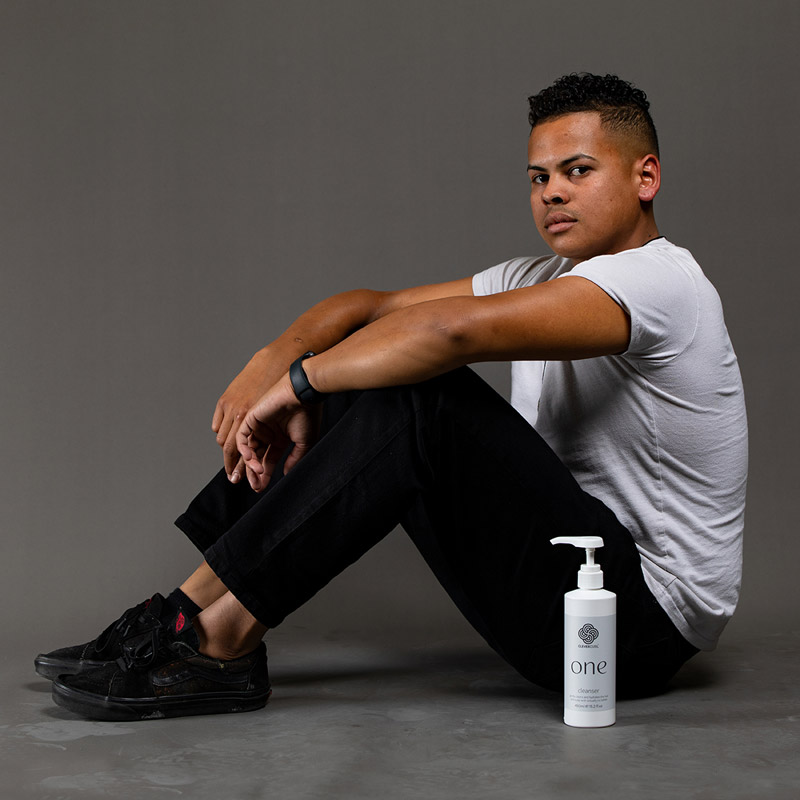 Waves, coils, curls and kinks alike are able to come together, celebrating diversity and sharing experiences with one another. Our curl community thrives when we build each other up, and that's where we see the future of this passionate community heading. 
Clever Curl One. Fearlessly You.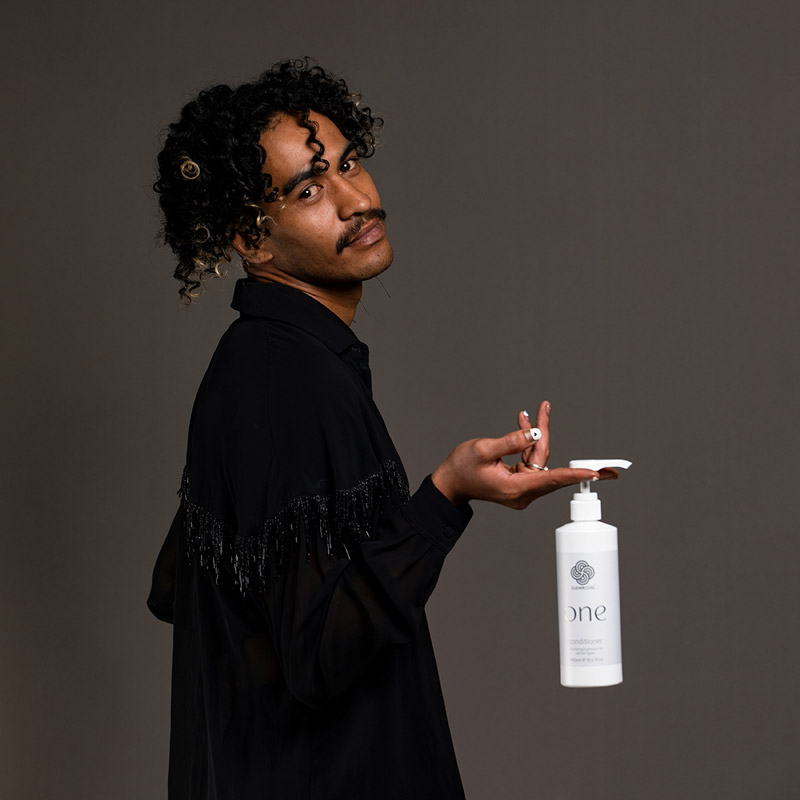 Clever Curl One is available in store at your nearest Clever Curl stockist. Head to our stockist locator page to find your closest salon. 
#CleverCurlOne