With more than 20 years' experience in the Hairdressing industry, Owner Jo Freeth is at the helm of one of Toowoomba's most popular low-tox, organic and natural hair salons,
Flourish Hair Artistry.
Jo and Flourish Hair Artistry have built a strong foundation based on a welcoming and inviting atmosphere for all hair types, specialising in curls, low-tox colour, blondes and makeup. Jo and her passionate team share a love for creating a warm and open space that supports local business and community, and the team are always upskilling to bring new and fresh concepts to the salon.
We sat down with Jo recently to chat about her journey with Clever Curl, and some of the golden advice she offers her curly clients.
"What are some key things to remember when embarking on your curl journey?" we asked Jo.
"It takes time! Getting your curls to sit lovely and 'clumpy' doesn't happen overnight. Previous haircuts including thinning out and texturizing as well as damage from chemical processes generally need to grow out before you start to see healthier, more defined curls."
Jo and her team are passionate about educating their clients with the right knowledge and tools so that curls can be easily cared for at home between salon visits.
"My favourite curl technique is using the Wet Brush at the basin (or at home in the shower) while the conditioner or treatment is in the hair, as well as using it in sections to define each curl clump once the leave-in products have been applied. The Wet Brush also helps smooth down those little fly aways that can stick up in the canopy section. It works on all curl types." Jo shares.
If you are a curly, you'll know that it can be puzzling sometimes to nail down techniques specifically for your hair type. Jo finds that the curl community in Toowoomba often ask the same questions when they come to her salon;
"How do I stop my hair being so frizzy?!"
Jo shared that "by using the right products and techniques for smoothing really helps.
A lot of the time, frizz is just baby hair or thinned out pieces from an old haircut."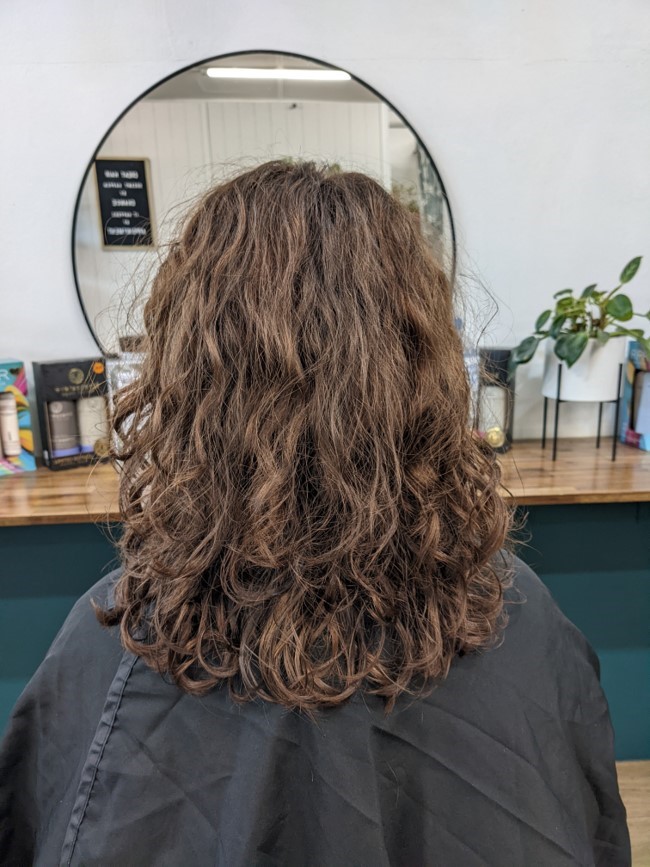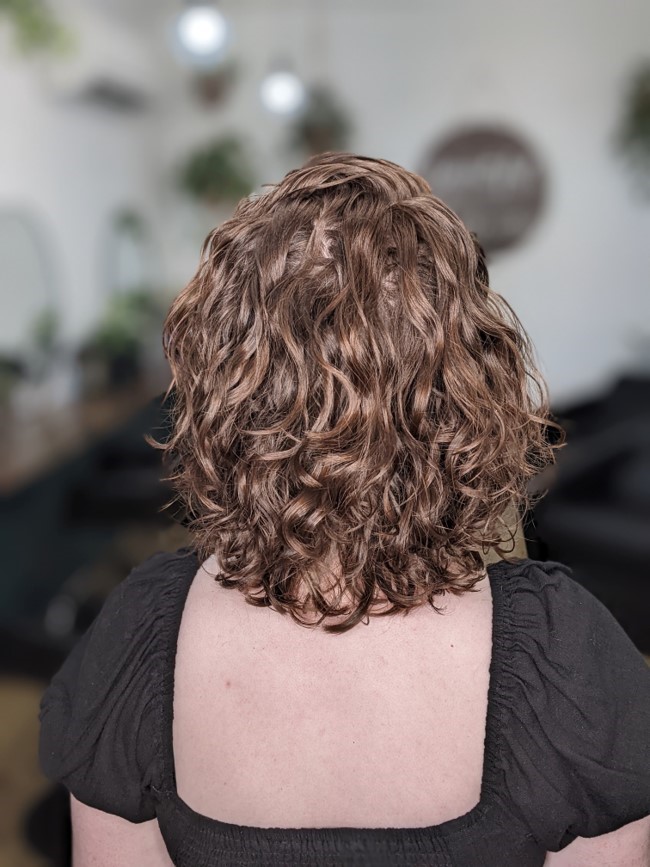 Before we let Jo go, we of course had to ask her what her favourite Clever Curl product is!
"I love the Clever Curl Wonderfoam and Dry Weather Clever Gel! The Wonderfoam is perfect for finer hair types like myself, and the Dry Weather Gel gives a beautifully soft hold and always makes my hair look super shiny and healthy."